Why is it important to take part in an international event, as a member of a Junior Enterprise?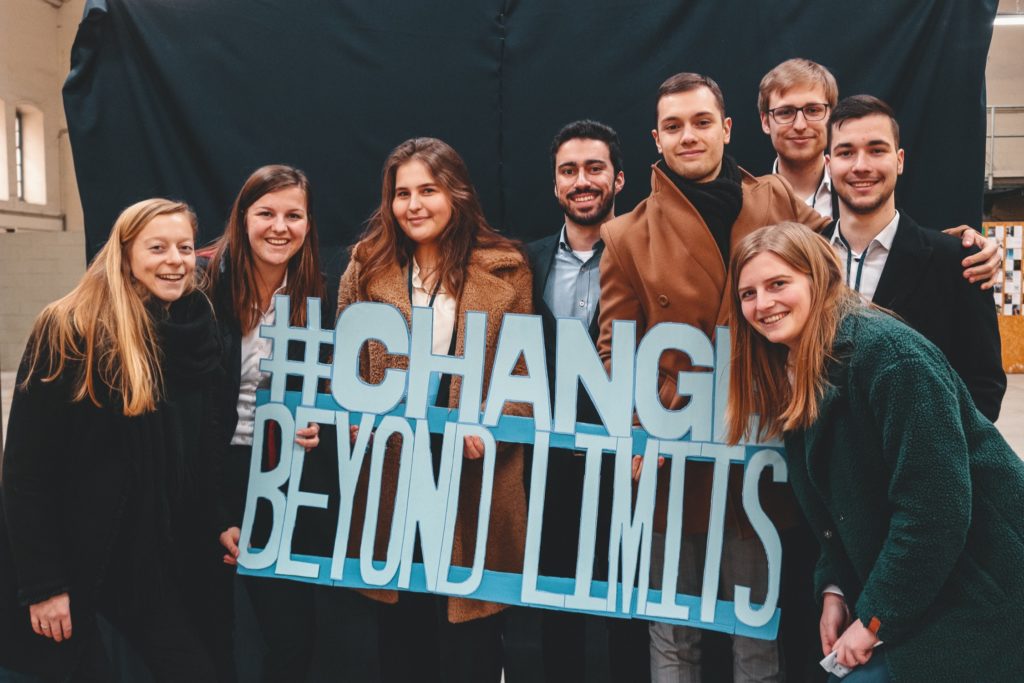 The virtual edition of the 2021 Winter Conference ended about two weeks ago. Our new international development manager would like to underline the importance and interest for the Junior Enterprises to take part in the international events of the Junior movement.
These events are organized by the Junior Enterprise Europe organization.
Despite the situation caused by the pandemic, the usual events offered every year by the Junior Enterprise Europe network (JEE) were rethought in order to happen online. Since September 2020, the Junior Entrepreneurs were able to attend to the Winter Conference and the Autumn Conference : two events where students from the movement can take part in trainings, workshops and conferences managed by JEE partners companies as ABIS, Amplifon or EIIL - The European Institute for Industrial Leadership - . "Speed-dating" to meet randomly a Junior Entrepreneur the possibility to take part in discussions about Junior-Enterprises topics - project management, partnerships, strategy, etc. - are concrete examples of the organized activities. During these Conferences, prizes are also awarded to Junior Enterprises which took part in competitions; The most entrepreneurial Junior Enterprise award, the most european Junior Enterprise award or the most impactful project for example. It is a custom which occurs every year and puts forward the innovative work of Junior Enterprises or toencourage the development of young Junior Enterprise.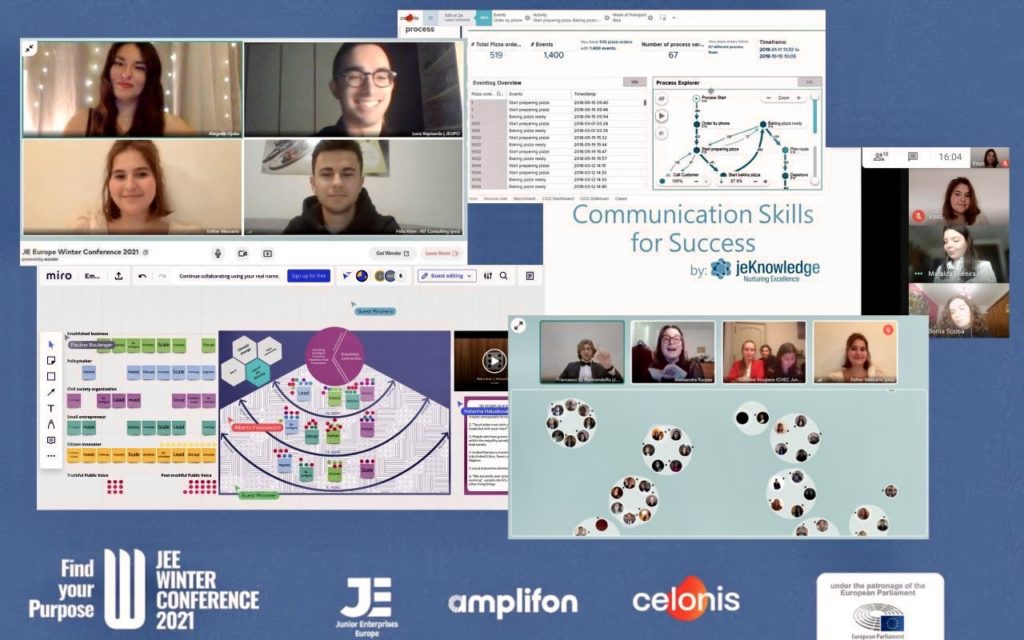 "I took part in the JEE Autumn Conference the last 27th of November, I was curious of the new edition as it was an online event. I was surprised by the Conference which was really original and innovative. I quite really liked the networking session at the beginning of the day. I was also able to meet again the people I met earlier in a friendly online diner. I will take part in the new edition without a doubt!" Flelix Klein explains us - a member of the N7 Consulting Junior Enterprise from Toulouse -.
These events specific for Junior Entrepreneurs are above all opportunities to learn and discover the international network of the world's biggest movement of young entrepreneurs.Thus, these moments represent individual opportunities but also professional ones in the development of your hard- and soft-skills.
To learn at an individual level
The international events are the perfect chance to create and extend your network. It is one of the seldom moments of the year where you will be able to meet students as keen and ambitious as you. It may end up from the creation of commun projects , to the help to get overseas training or just simply to create friendships. "These international events enable us to learn more about yourself and the others. It can generate real friendship links, even love links who knows!" Pauline Borremans testifies with humor -a member of the belgian Junior Enterprise ICHEC.. Above the possibility to extend your network, these events allow you to practice foreign languages, , especially in english. You will be indeed bathed in an environment where speaking your native language is not an option.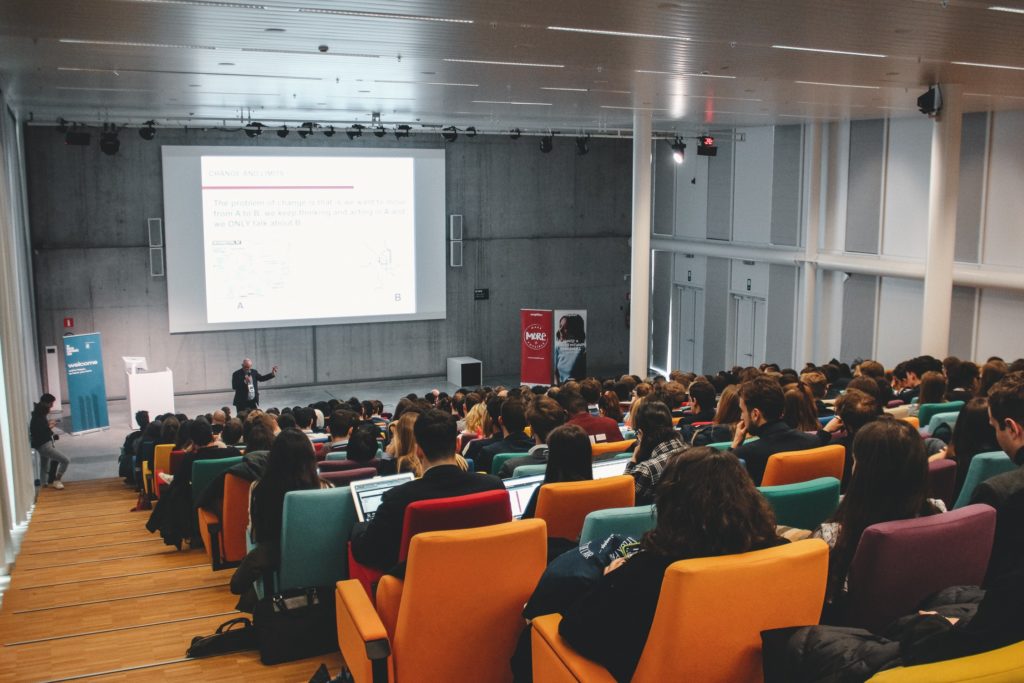 A silver bullet for your JE
As an international ambassador, your given presence ensures a strong visibility for your Junior Enterprise. This is part of a crucial step for those who aim to overcome the frame of your country in order to develop your activities at an international level.These events specific to/for the Junior Entrepreneurs will not only allow you to discover your european colleagues, but also to learn more about the different functionnings, offers and benefits of foreign Juniors. They could even be sources of inspiration to launch new projects in your Junior. Moreover, these precious moments will give you the opportunity to diversify your Junior by starting new partnerships which will allow you to exchange skills and best practices. Indeed, linking with foreign Junior Enterprises can enable you to subcontract some studies or projects which will benefit from a double expertise.
Either it is to extend your network, to get inspo from different functionnings or to exchange on subjects around the Junior's world, these international contacts may be useful. It may be for the external acquaintances of your Junior Enterprise or for its internal projects ! In short, the international events are essential for a Junior Enterprise, because they are sources of new ideas and ambitious projects while creating great friendships. So don't miss the next World Conference organised in september 2021 by JE Global at Lisbona - not online, fingers crossed - in order to meet Junior Entrepreneurs of the world!